"The Power of Packing Up
is to remember home, travel light and simple, and to keep on moving forward."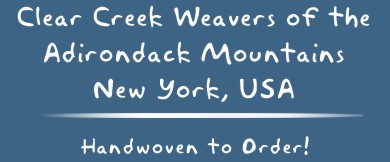 Each Adirondack Pack Basket is handmade to order and is woven with the following natural materials:

Lightly stained 100% Rattan
100% cotton webbing
Pine real wood footting to keep basket off the ground
Solid pine inner base
Leather handle.
They are beautiful!


Dimensions

Color Choices
(for straps & handle)

Price

17" tall X 12" opening



Bright Red or Forest Green
* red color not shown


$79 +
$8 U.S. shipping

21" tall X 14" opening

Sandy Brown, Bright Red or Forest Green

$119 +
$12 U.S. shipping
We will email you to confirm your order and ask your color choice.

Shipping & handling additional. Allow 2-4 weeks for delivery.

Please feel free to email us with any questions! www@lorieneck.com
Copyright © 2001-2011 World Wide Weavers. All rights reserved